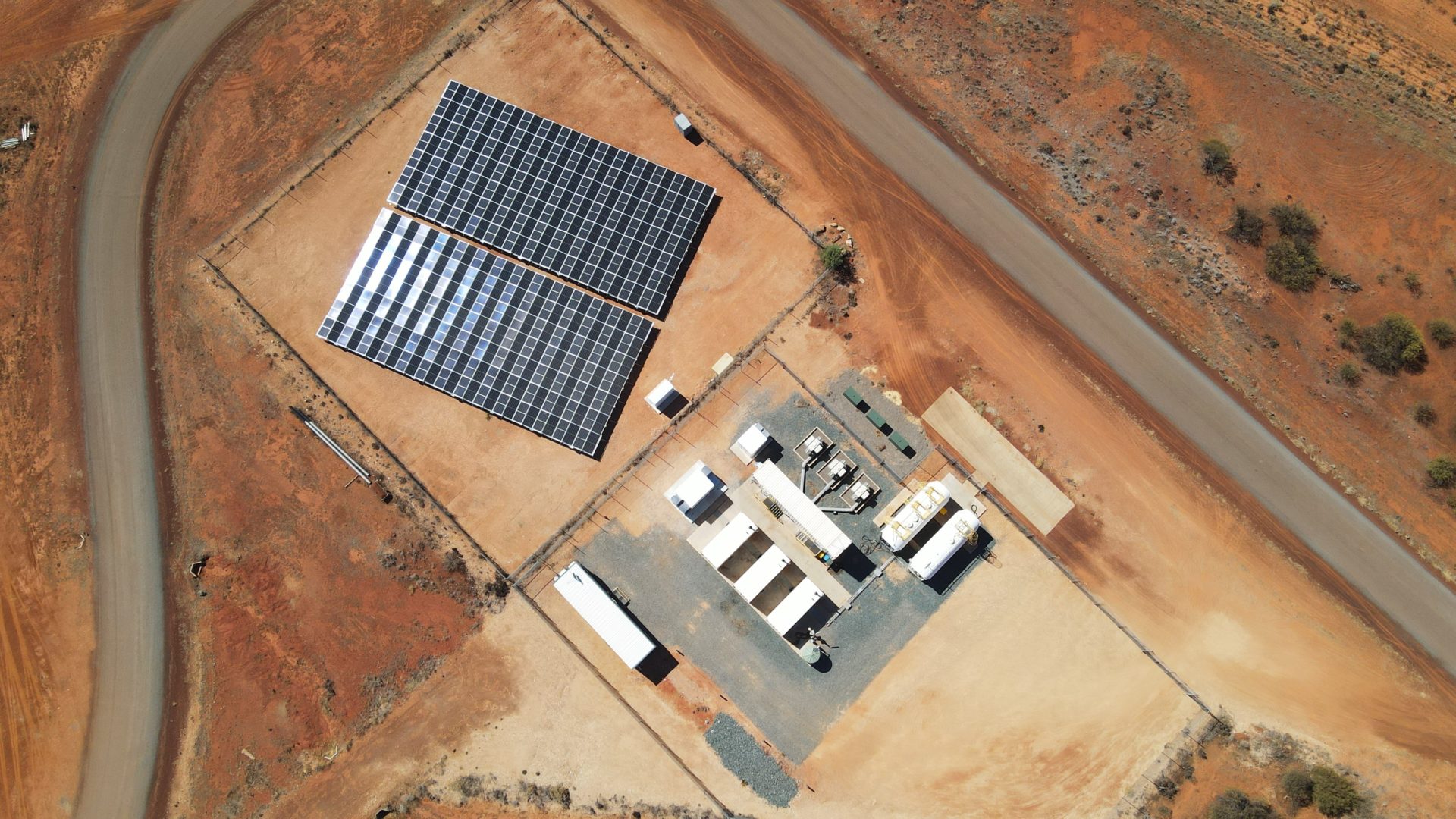 A fully customisable renewable energy solution
Microgrids are self-contained grids that use renewable energy, battery storage and back-up generators to produce power.
Our Pacific Energy microgrids can complement the grid or work independently from it, providing remote mine sites and communities with access to cleaner and more reliable power supplies.
Modular in design, these integrated power systems offer a comprehensive turnkey solution for small-to-medium sized applications and can include any combination of new or existing solar, wind, battery storage and diesel or gas reciprocating generators.
Already delivering 'engines-off' power to Australian mine sites
At Pacific Energy, we have a proven track record delivering fit-for-purpose microgrids to remote mine sites where clients are looking to reduce energy costs and decarbonise their power supply.
In 2020, our renewables experts designed and delivered a 1.2MW solar farm, 350kWh BESS and 2MW diesel plant for Tellus's Sandy Ridge facility, located approximately 240km north-west of Kalgoorlie in remote Western Australia.
Delivered under a build-own-operate agreement, this little system became the first microgrid to power a mine site 100% hydrocarbons free during daylight hours, and, on average, meets more than 50% of Sandy Ridge's total site load with renewable energy across the year.